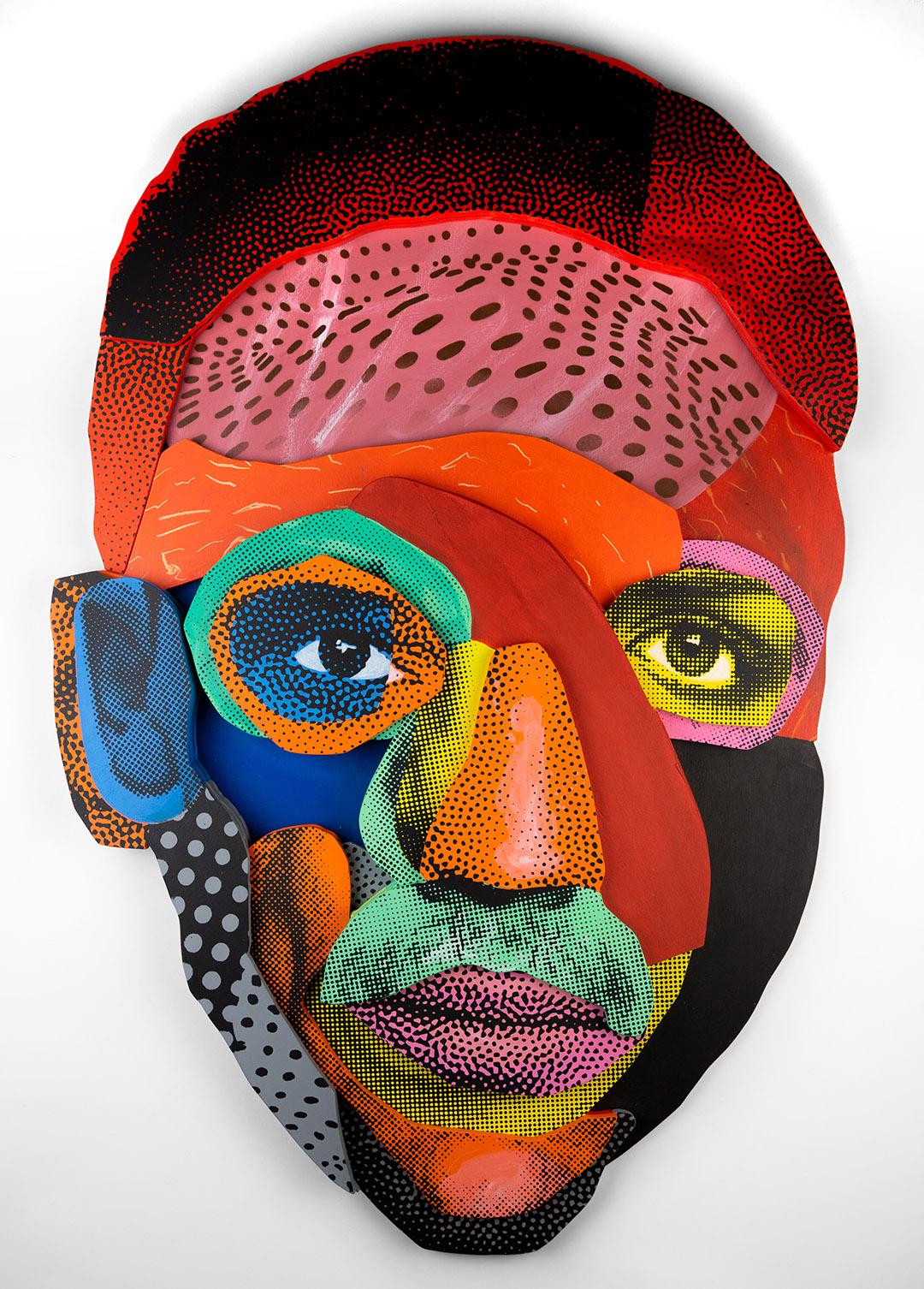 Shake Your Head
Nov 18th, 2022 – Jan 14th, 2023,
Schacher – Raum für Kunst, Stuttgart
Solo show "Shake Your Head" by Various & Gould, plus Musicbox by Jim Avignon
Art for head-shaking? If so, it should follow the rhythm of the city! The Berlin-based urban art duo Various & Gould will be exhibiting at the gallery "Schacher – Raum für Kunst" from November 18th. At the opening of their exhibition "Shake Your Head" (Fri Nov 18th, 7pm) Marko Schacher will introduce the work, after which the show will be on view in the gallery until Jan 14th, 2023, accompanied by Jim Avignon's interactive musicbox in the "Project space".
There are many kinds of head-shaking, such as wonder and outrage, or exuberance and enthusiasm. Various & Gould have already experienced all of these emotions as reactions to their art. That's a good thing, because nothing would be more boring than art that only evokes indifference. "We participate and add something to the city," says the art duo in the new ARD documentary "Street & Urban Art."
True to this motto, the two have already left their screen prints and paper collages on several houses in Stuttgart's west in May of this year. Now they are showing their lively, multicolored works at Galerie Schacher.
The change from the street to the interior is quite a challenge in street art, but Various & Gould master it without their works losing any of their consistency. The two studied at the Kunsthochschule Berlin-Weißensee and have been working as a duo since 2005. They were brought together by their love of paper, their enthusiasm for the random beauty in everyday life and, above all, a shared passio for working in public spaces. Various & Gould see their urban environment as an artistic medium with which to make an impact on society.
In controversial times, when right-wing politicians get worked up strategically about gender issues and rainbows and push the boundaries of what can be said with racist outbursts, Various & Gould oppose this with art with attitude by consciously and confidently celebrating human diversity in their mixed-media works. The dynamic collages of their "Face Time" series, for example, breathe the spirit of Dada and continue the lineage of Hannah Höch and Romare Bearden into the present day. For these literally multi-layered collages, Various & Gould broke down a wide variety of faces into individual parts and completely reassembled them.
It feels like a vigorous rattling of heads will shake up stereotypes and sort perspectives differently.
In Stuttgart, along with other series of works, a film documentary of the project "Monumental Shadows" will be shown, which was realized one year ago together with Colonial Neighbours / SAVVY Contemporary and other artists. Together they wrapped the Bismarck Monument in Berlin with papermaché and then symbolically took this paper cast off the pedestal in order to illuminate colonial traces in the culture of remembrance.
In addition, Jim Avignon (who will occupy the Schacher main room from January 20th, 2023) will show his interactive musicbox in the project room of the gallery. Furthermore, together with Various & Gould, some collaborational artworks on paper were created especially for the show.
SHAKE YOUR HEAD – Soloshow by Various & Gould
parallel: Jim Avignon and his interactive Musicbox
Opening: Friday November 18th, 2022, 7 – 11pm
with an introduction by Marko Schacher

Schacher – Raum für Kunst
Galerienhaus 3.0
Breitscheidstr. 48
70176 Stuttgart-West
Duration: Nov. 18th, 2022 – Jan 14th, 2023
Open: Tue-Fri 2pm – 7pm, Sat 11am – 4pm
ArtVents special sale & events: Dec. 17th, 11 – 6 pm