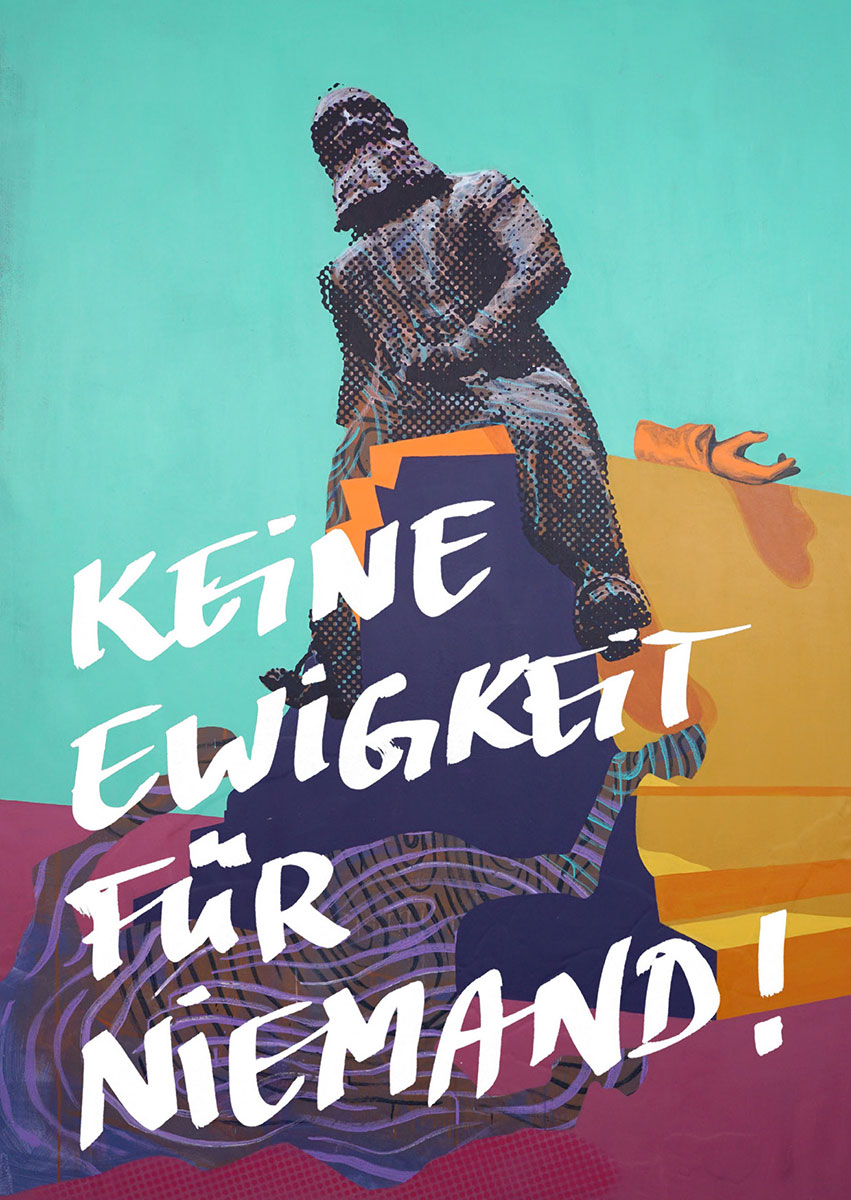 Keine Ewigkeit für Niemand
November 16 – December 8, 2019, Neurotitan Gallery, Berlin
Denk.mal Inklusiv (Monument/Think Inclusive) + Keine Ewigkeit für Niemand (No Eternity for Nobody): An inclusive duo show about remembrance, participation and urban space, curated by Annika Hirsekorn.
The fact that one should not only fight impermanence, but also recognize it as a quality, is one of the most important experiences of working in the public space for Various & Gould. Impermanence as the duo's continuous work topic is both, a challenge and contrasts its current artistic engagement with monuments. The two have been an integral part of Berlin's urban art scene for almost 15 years, addressing major social issues in a playful, intuitive and colorful manner.
In their series City Skins, the artists focus on monuments in the public space, illustrating their transience with large-format paper-moulds that – like a second skin – offer new projection possibilities. Furthermore new canvas works and prints as well as their freshly released book "Permanently Improvised – 15 Years of Urban Print Collage", will be presented in the context of the exhibition.
At the same time, the exhibition "Denk.mal Inklusiv" with works by Alexis Dvorsky, Katrin Dinges, Sven Kocar and Silja Korn will be on display. Both exhibitions were developed according to barrier-free standards aiming to address all the senses of the visitors.